Programmatic media buying suite of solutions encompasses an intertwined and well synchronized DSP (Demand-side platform), Ad exchanges and SSP (Supply – Side platform). However, this is easier said than done. To unlock the true potential of programmatic advertising to the fullest, one needs to be well-versed with the different facets of buying platforms. Moreover, a network/ marketplace of DSP or Ad exhange cannot be set overnight. It takes extensive experience backed by strong capabilities & growing network of platforms and Ad exchanges . As DSP provides buying of ad impressions across websites, mobile and app, however it has to be organically synchronized with real target group denominations with respect to; age, gender, geography and buying preference. The capability lies in understanding the maneuvering of single UI for narrow segmentation of audience across platforms and data exchanges. The cache data and cookies that provide the framework of programmatic buying is key to be mastered basis the viewership targets. As you may not choose the platforms or websites for? however it's imperative to address this framework in precision to get better results. Once you have a classified segmentation – the social, web, video and mobile platforms are then synchronized to deliver desired results.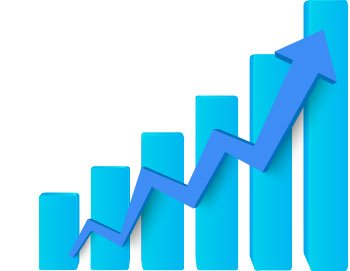 We serve as the main link between the advertisers and publishers. We collaborate with the DSP that leverages machine learning into the programmatic buying process to deliver the best fit display, mobile, video & search engine ads. By doing this we enable customers to gain adroit competency by leveraging the best targeting tools. We help clients to leverage the right analytics at the right time to counter business challenges for winning outcomes. Whether it is, KPI's set by the bid manager, whether it is raise awareness, trigger an online action, drive your offline sales or run app install campaigns. Enhance your sales cycle with viewership delight is what Image Perfect delivers.
Let us look at the value proposition we offer via our extensive DSP, AD Network and SSP platform
WE ARE ENABLERS
DSP
Collaboration with DSPs across to enable progressive buying
AD EXCHANGE
Ability to aggregate range of publisher inventory for effective broadcasting
SSP
Connect a pool of DSPs, network data & Multiple ad exchanges to envisage potential buying concept.
Demand-side platforms like Display & Video 360 use a real-time bidding algorithm to determine which impressions are most relevant to users when they visit a web page, based on targeting data such as location, demographics, user behavior, and more as below.
Access to multiple inventory sources — it connects to several ad exchanges and SSPs and offers several media.
Choice of media buyer sites is easy.
Each individual impression worth is set by you for right price.
Added Data segments — use cache and cross channel data cookies of audience data to enhance buy.
Centralized source for inventory for media buyers and advertisers
Needless hassle to buy from individual publisher sites

Programmatic Media Planning
& Management



Programmatic
Guaranteed deals